Fiberglass composite water tank
1. The water tank wall panel is produced in accordance with national standards. The surface is made of imported gel coat resin.After a long time, it still shines like new. FRP (Fiberglass) the main raw materials are from Britain, the United States, France and other countries.FRP shell has good rigidity, resistance to aging and never fade.
2. The metal structure is treated with hot-dip galvanizing, plus two layers of chlorinated rubber paint, so the corrosion resistance of metal components is greatly improved, and the service life is improved.
3. The external dimensions are designed according to the requirements of users, and assembled according to the two modules of 1000 × 1000 and 1000 × 500.
4. It can be assembled or installed on site according to user requirements.
5. Water inlet, water outlet, make-up water hole and sewage outlet can be designed according to user requirements.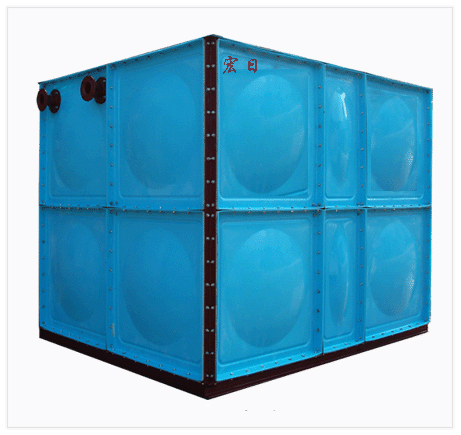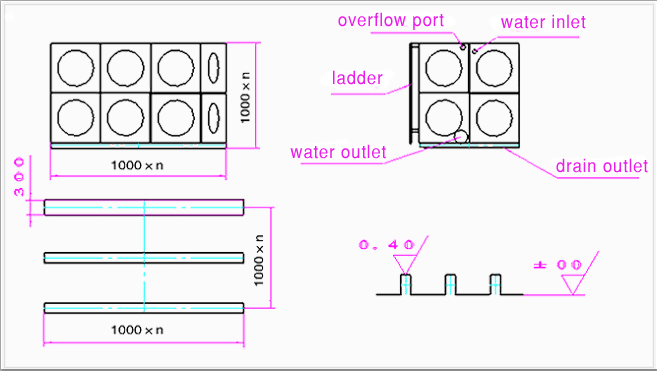 (The listed technical parameters and graphics are subject to change without notice)